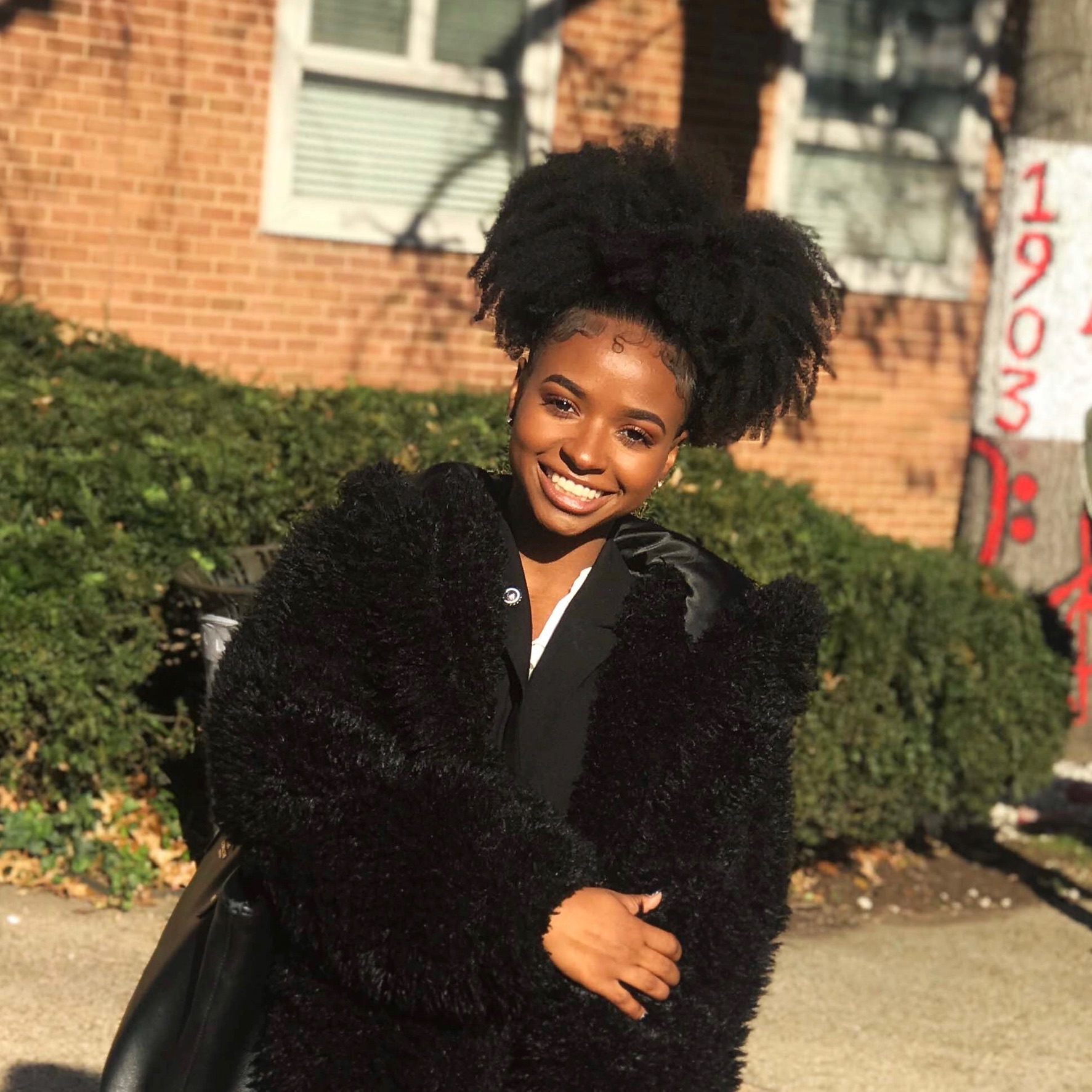 Rachel Motley is currently a sophomore attending Howard University pursuing a Bachelor's degree in Marketing from New Rochelle, New York. She has been honored with both the Capstone and Aaron Bonner Scholarship.
Before moving to Washington, DC, she served as an active member in her community. During her senior year, she held leadership positions for three clubs at her high school. Motley served as the Co-President of both Black Culture Club and Christian Club and the Vice President of the NAACP Club. After developing an interest in the criminal justice system, Motley devoted an entire school year to researching the United States prison system, attended three hour advocacy trainings, hosted toy drives for children with incarcerated parents and even attended lobbying meetings in New York City.
Motley also used her passion for spoken word as a means for advocacy. Her fervor for spoken word and addressing current events has landed her guest speaking opportunities at the Latino Conference, African American History Celebration, Westchester's People's Action Coalition Meeting, the Westchester Social Forum and Lower Hudson Valley Progressive Action Network's Criminal Justice Reform 101 event.
Upon her matriculation at Howard however, Rachel has primarily focused on her love for design and marketing as she was not granted many opportunities to explore her love for visual arts within her time in high school. During her freshman year, in addition to her position as a full time student, she was employed at the university as a graphic designer. She served as the graphic designer for both Howard University's School of Business and the Howard University Student Association. Additionally, Rachel engages as an entrepreneur through her own graphic design business where she creates commision art.
In the near future, she hopes to inspire others with her love for art and business by launching a program that teaches underprivileged children of color the ropes of graphic design as a means of entrepreneurship. Rachel aspires to be a woman of many hats and consequently hopes to one day engage in various business ventures of her own as well. After establishing her brand, Rachel aspires to have interior, graphic and fashion design lines along with a branding agency. When she acquires appropriate funding, she wishes to open a community center in her hometown or a neighboring New York city. Rachel serves Reach Foundation as a Social Media Manager, Reaching for the Stars through our Twitter account.